Event Organization Tips: The Rental Fence
Something as simple as a well-placed fence can make or break a successful event. Event organizers learn the hard way that over-preparation is the best preparation.
Uses for a Rental Fence at Your Event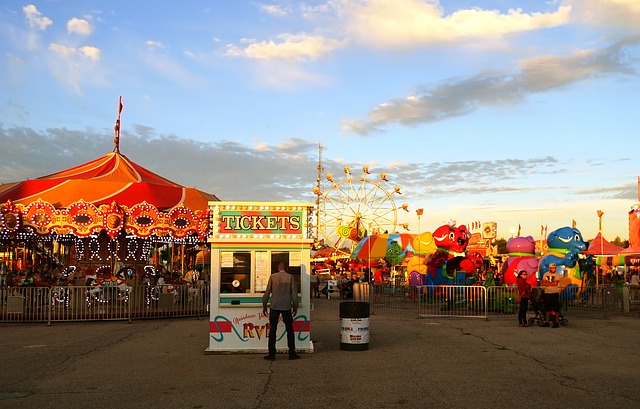 Corral Your Beer Garden
How do you keep the drinks in and the young ones out?
Set up a barrier that can't be stumbled over.
The best way to protect your alcohol license is to control the flow in and out of your bar, having only one entrance and one designated exit. Setting up a clear boundary will also limit confusion and improve the customer experience.
Distinguish Your VIP Section
What kind of VIP section lets the "riff-raff" in?
General admission.
Your VIPs should feel special. Forking over the extra ticket price should make them feel like royalty, at least for the night. Make sure the VIP space is just for them.
Set a Boundary Around Your Event
What's cheaper, buying a ticket or sneaking over the fence?
You already know the answer.
If your event is charging admission, make sure your customers don't feel cheated by others sneaking in. Select a sturdy, pleasant-looking fence to mark the property bounds.
Weather-Proof Your Admission Line
What gets knocked over in the wind and torn apart in the rain?
Not our fences.
Red theater rope is luxurious and beautiful but doesn't fare well outdoors. Stanchions are more weather-resistant but tempting for kids to mess with. A fence is an elegant solution that can handle the elements.
Set Bounds to Your Off-Leash Area
What happens when unleashed dogs find a hot dog stand?
Adorable chaos.
If you are expecting a lot of dogs at your event, a zone where the pups can run free will win the owners' hearts.
Wall off Your Employees Only Area
What do you get when a troublemaker sneaks past your "employees only" sign?
Free labor.
If there are portions of the property that are off-limits, don't count on a sign to keep the visitors out. Someone at some point during the event is going to barge in.
Buffer Your Play Zone
What looks like a toy to a small child?
Everything.
Whether the play zone is a series of carnival rides or an open field for ball games, a fence is an apt safety precaution. It also gives parents a designated play zone where the kids can run wild.
Wall Off Your Exhibits
What do you get when you put your play zone next to your exhibits?
A broken exhibit.
While it is a well-known rule not to touch exhibits at the museum, that rule is less well known at county fairs and oddity shops. If there is something that is for looking at and not touching, a fence will save you a lot of grief.
A Red Star rental fence is sturdy, reliable, and easy on the eyes. Give us a call and we will take care of installation and takedown.